Picture this – your exams are finished, the sun is shining and all you have to think about is which pub to visit first.
The last few weeks of the academic year are an opportunity to unwind with your friends and make plans for the summer but it's also worth planning for the things to do when moving out of your student house. What might sound like a painless task can actually put a strain on you and your pocket, which is why we've put together our top tips for a stress-free move:
1. Review your tenancy agreement:
We get it, your dissertation has been handed in and you don't want to read another long-winded document until September, but it's definitely worth having a quick look at your tenancy agreement. It will have all sorts of important information, including when to give notice, when you'll have to vacate by and what's expected of you when you move out of the property. Make a note of any key dates mentioned and make sure your housemates know them too.
2. Check the inventory:
When you move in you'll want an inventory of everything within the property and it's important you also check this when moving out. If anything is missing, your landlord will likely deduct the cost from your deposit so be extra vigilant. Aside from making sure no items are missing, make note of the general condition of the property. That toilet bowl you chipped or that carpet you ruined with red wine may not feel important but they might cost you when it's time to move out!
Reasonable wear and tear is to be expected but if you think you might be charged for any damage make a note of this and consider chipping in as a house to get it fixed. It will likely be cheaper than the money lost from a deposit and if you actually make any improvements to the property in the process you can request this money be deducted from your last rent.
3. Know your rights!
Sounds dramatic, but it's important to remember that just as you have obligations as a tenant, you have certain rights too. Your deposit is your legal property and your landlord is expected to protect this money. Your landlord can only deduct from this if they can prove that you've caused some type of damage to the property or its contents or have unpaid rent or bills and any deductions should only be to cover these costs – they should not be benefiting financially from the deposit.
4. Clean thoroughly
Not a quick once over with a pair of wet wipes please, I'm talking bleach, gloves and a vacuum, because if the property is not clean, you'll likely be charged for the cost of a professional cleaner. Cleaning costs and unpaid rent are the top reasons why deposits are withheld, so make sure you don't miss those easily missed areas such as inside your kitchen appliances and underneath the sofa and don't forget to take out the bins at the end!
A big clean should be a group effort so make sure everyone gets involved – nothing breeds resentment more than knowing your housemates have already left for a festival in Croatia, leaving you to scrub the toilet bowl on your own.
5. Arrange an inspection
It's worth calling your landlord a week or two before you move out to have an inspection. It's a good opportunity to discuss any issues either you or they have with the state of the property. It's always worth being open and honest and asking if you can expect your full deposit back – if they do flag any concerns you have time to get these sorted before your last day.
6. Make sure all your bills are paid
Sounds obvious but between the end-of-year house parties, duvet days and trips to the park it's often easy to forget that all-important task of actually settling up outstanding bills. Your landlord has the legal right to use your deposit for any unpaid charges and bills so make sure you pay off utility bills and any service fees and let your providers know that you are moving out (give them plenty of notice to arrange a final bill). It's the perfect time to get set up for your next tenancy too – The Bunch can get everything set up ready for arrival at your new pad. It's also worth taking a photo of your meter reading on the day you move out so the final bill you receive is accurate.
7. Get your deposit back!
Once you've carried out these steps you can hopefully expect your full deposit back and you can put that money towards a well-earned summer break! Your landlord is allowed at least 10 days after you vacate the property to collate any relevant information but after this period you're well within your rights to ask for your deposit, so don't be afraid to chase!
Make sure the lead tenant has got the correct contact details for all of your housemates so they can be sent their share of the deposit and are kept informed of any disputes, if necessary. Hopefully, your housemates will be your friends, but if you're living with people you don't know well it's important you've got multiple ways to contact them.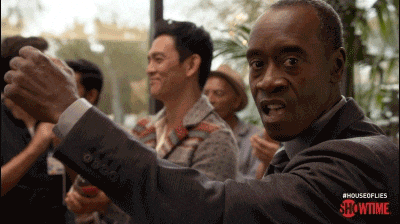 Author: The Bunch
We help students share bills effortlessly.
Moving into your first home? Don't stress about utility bills. We handle the setup and management, ensuring you and your housemates can split the costs seamlessly. Pay your share on the same day every month, and leave the rest to us.